Dental Care at Midpoint
From dental cleanings to emergency dental care to smile makeovers, our dedicated team of dental professionals is here for anything your family needs for their optimal oral health. We are passionate about what we do, and our top priority is making sure that you and your family feel confident about your smile. For questions about our services or to schedule an appointment, please contact us today.

Meet the Doctors
Serban Cismarescu, DMD
Raluca Nasta, DMD
Featured Services
Invisalign
Custom-made to straighten your teeth, Invisalign® clear aligners are nearly invisible and made of a proprietary, multi-layer SmartTrack material, which gently shifts your teeth into place over time.
More information
Emergency Dental Care
Dental emergencies usually occur swiftly, without warning, and can be extremely painful. Regardless of whether or not you are a regular patient with us here at Dental Care at Midpoint, if you are in the Cape Coral, Florida area and have experienced a dental emergency, call us at 239-349-2339 to schedule the treatment you need during our regular business hours.
More information
Cosmetic Dentistry
Our team uses the most advanced cosmetic dentistry techniques to improve the aesthetic quality of your teeth and create a beautiful smile you'll love and can proudly show off. Whether you need dental implants or teeth whitening, our goal is to make sure every patient leaves our office with a smile that looks as good as it feels.
More information
About Us
Vorbim romaneste!
We speak Romanian!
Noi parliamo italiano!
We speak Italian!
On parle francais!
We speak French!
Nosotros hablamos español!
We speak Spanish!
Welcome to Dental Care at Midpoint!
We are committed to excellence in all the services we provide so that our patients achieve the highest level of dental health with the least dental treatment over time.
Our friendly team will welcome you in an atmosphere of trust that you deserve while providing you the dental treatment you need in a state-of-the-art facility.
The Dental Services We Provide
In addition to addressing immediate problems such as a broken tooth, painful cavity, or a faded smile, at Dental Care at Midpoint we are eager to help you with the kind of preventative care that will maintain your oral health and take care of minor issues before they develop into major problems. We believe this is the most effective way to achieve a bright, healthy smile while saving you time and money.
Call Dental Care at Midpoint today at 239-349-2339 if you are interested in:
Teeth whitening treatments – Depending on your personal preferences and schedule, we offer a variety of teeth whitening methods that may be administered here at Dental Care at Midpoint or in the convenience of your home
Dental procedures to fix damage to your teeth such as cavities, decay, or root canals
Dental restoration including crowns, bridges, or dentures to repair damaged or missing teeth
Correcting crowded or misaligned teeth with traditional braces or alternative methods such as Invisalign® clear aligners. Invisalign® utilizes clear teeth aligners that are less noticeable than metal braces. They are also removable, making them an excellent choice for those who prefer versatility.
Emergency services to deal with damage from physical trauma, an aggravated abscess, or the pain of advanced decay
Innovative Dental Care Technology
Here at Dental Care at Midpoint, we perform your dental services with state-of-the-art technology, such as the iTero Element scanner. The iTero Element produces extremely high-resolution, 3D images of your entire dental structure without the discomfort and time-consuming process of taking traditional x-ray photos and using dental impression putty (the dreaded "goo") to make a physical model. The iTero scanning process is painless, non-invasive, and completed in a matter of seconds. The Dental Care at Midpoint dental team is then able to show you a 3D virtual model of your entire dental structure in its current condition as well as a side-by-side comparison with a simulation of your teeth's ideal spacing and alignment. The iTero Element allows your hygienists and dentist to provide your dental care with greater accuracy and efficiency while reducing the amount of time you spend at our office.
Emergency Dental Care in Cape Coral, Florida
Abscesses, tooth decay, infected gums, cavities, and other oral health problems can be incredibly uncomfortable, and we are here to treat dental issues that just can't wait for your regular check-up. Whether you're suffering from a painful cavity, cracked tooth, broken dentures, or a loose filling, please don't hesitate to give us a call! Research shows periodontal problems can potentially elevate the risk for other health issues, including diabetes, stroke, and cardiovascular disease. Your health and comfort are our first priority. If you are in the Cape Coral, Florida area and experiencing serious oral pain, call Dental Care at Midpoint directly at 239-349-2339 and one of our team members will schedule a consultation with you during our regular business hours.
Schedule Your Appointment Today!
We firmly believe that your oral health directly affects your overall health and we are ready to take care of any of your dental problems. Call Dental Care at Midpoint at 239-349-2339 today to schedule an appointment and get the smile you've always wanted!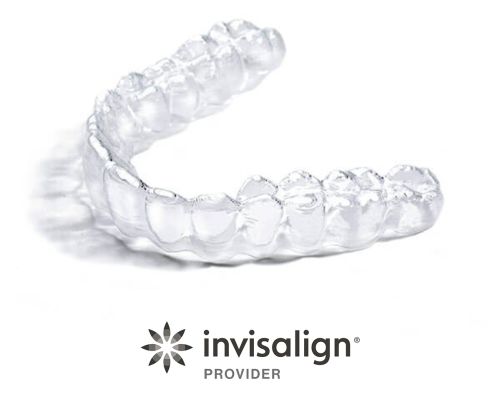 Dental Care at Midpoint is an Invisalign Preferred Provider